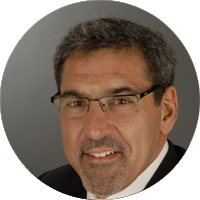 William Holiber
Vice Chairman & President, U.S. News & World Report
Bill Holiber has had a distinguished career in media for over four decades, managing over 30 publications and launching more than 10 new magazines in the media and tech industries. Holiber currently serves as vice chairman and president of U.S. News, having served as president and CEO from 2004 -2021 while concurrently serving as president and CEO of The New York Daily News from 2010-2017. Holiber played a critical role in transforming U.S. News from print to an all-digital model, through a strategy to diversify its revenue in advertising, brand licensing, performance marketing, B2B products and conferences. He also developed the "life decisions" brand strategy that is the foundation for the U.S. News vertical business model. In 2000, he was appointed publisher of U.S. News, and in 2022 he was appointed vice chairman & president. He is also on the board of U.S. News & World Report.
At the Daily News, Holiber created the strategy for digital content and audience expansion as a national news platform reaching over 50 million unique visitors per month. This included a national digital advertising strategy and the development of Daily News Digital Solutions, a local digital marketing business. In the early 90's, he worked with Mort Zuckerman's media company to develop the corporate revenue program for U.S. News, The Atlantic, Fast Company and Applied Graphic Technologies.
Holiber previously served in senior executive roles at other media companies including CurtCo Freedom Group, where he expanded its magazines portfolio through acquisitions and startups, and Cowles Business Media, where he was group publisher and responsible for all revenue for Folio, Catalog Age and Direct Magazine.
Holiber is a board member of LiveOnNY.org, a nonprofit organization committed to helping the greater New York City area live on through organ and tissue donation and to caring for the families touched by donation.